Stay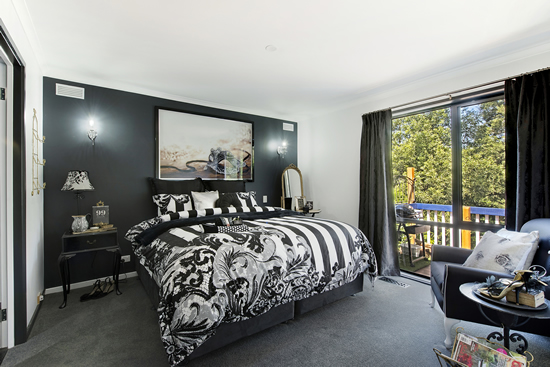 Book for a night and you will want to stay forever when you discover what's behind the pink door ...
Sleeps - 4 people (2 couples or 4 singles)
2 bedrooms - 2 Kingsize Beds or 4 King Singles
2 bathrooms
2 living areas
If you are looking for a secret escape that will take you away and make you forget you are only an hour and a half from Melbourne - then you will love Dreamcatching.
This gorgeous home is located amongst the hills of Warburton. As you drive up to the front garden the tranquillity will take over and the immediate feeling of relaxation will overwhelm you.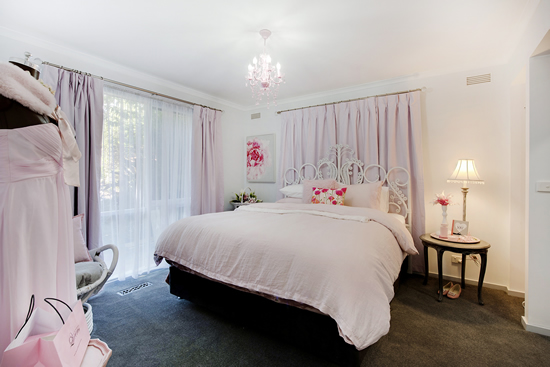 The home is perfect for a couple or a family. There are two unique bedrooms, plus the ability to split the beds to sleep four single people, with each bedroom having its own ensuite. Including two lounge areas and a gorgeous deck out back to sit and listen to the babbling creek that runs through the property. Along with the creek, the bushy outlook and the deck you will also find an ornate gazebo inviting you to enjoy the backyard.
The interior is even more breathtaking than the exterior, with its overall unique design, each room has its own individual personality. One room is dramatic, sexy and luxurious whilst the other is pink frills and all sorts of girliness. The beds in each room are fitted with the most opulent 1000 thread count linen to suit the season. The fixtures in the house are full of different textures and finishes - it is a very tactile experience. The whole home is an explosion of fun and discovery.
Dreamcatching home feels a world away whilst so easy to get to…just keep your eye out for a surprise or two…