Meet Julie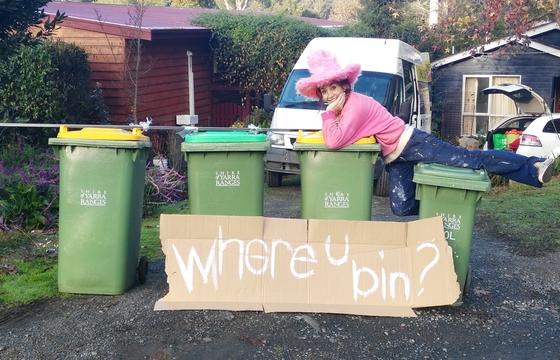 She wants you to fall in love all over again
Julie fell in love with the area over four years ago and had a dream to create a home to share with everyone, so they too could discover love for the first time - or all over again!
After a tumultuous and difficult experience, Julie's passion for life was reignited after she drove down the little court to be greeted by the huge Liquid Amber that was waving to her in the front yard. From that moment Julie knew she had found the spot. After a year of searching for herself and her perfect house - she knew she was home.
As she wandered through the rambling 1980's weatherboard she could see the potential of a magical space that would transform people away to a calm and relaxing experience. She imagined guests sitting inside looking out at the bushland backyard and feeling as though they were a thousand miles away or strolling through the backyard hearing the trickle of the water from the creek that runs through the property.
Julie describes herself as a big kid, she day dreams of unicorns and fairy princesses, she loves everything that is quirky and if you were to meet her she will greet you with a warm hug as if you have been friends for years. She loves making people feel welcome and happy in a very special Julie way that you will never experience anywhere else!
Discover Dreamcatching's unique personality and you will understand Julie's positive spirit as well.
Where's Julie?
Can you find Julie in the photos? Just keep searching…